Take always your business with you
Nexi follows your business, enabling you to accept electronic payments anywhere with credit, debit and prepaid cards.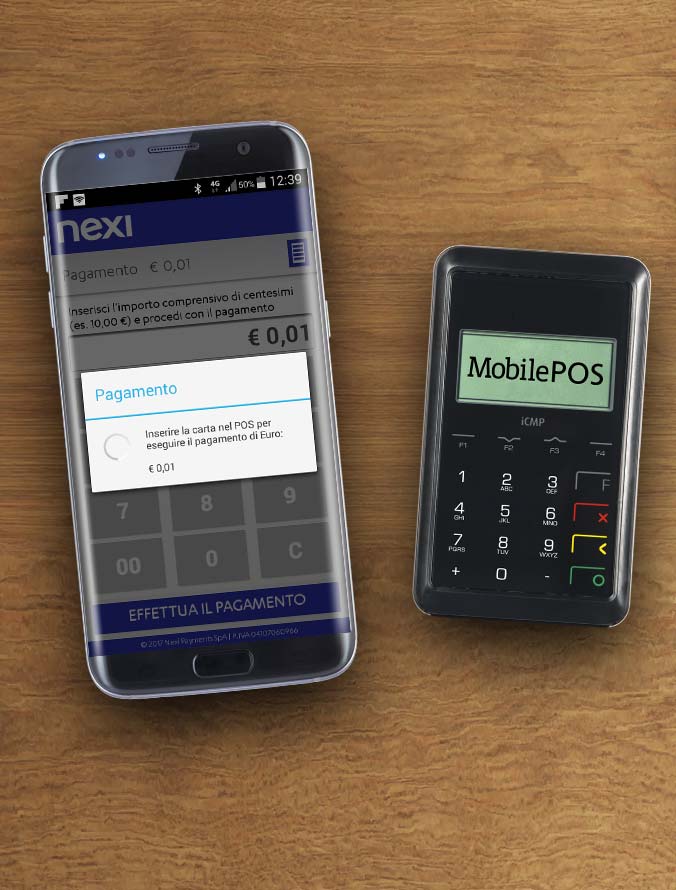 With MobilePOS, you can accept payments easily and securely with your smartphone by simply downloading the appropriate App. Ideal if you have a mobile business or if you need to accept occasional payments away from the point of sale, such as at trade fairs.
This is the ideal solution if your business doesn't have a cash register and you often need to accept mobile payments. For example taxis, street vendors, exhibitors at trade fairs. Connects using a mobile network. Simple to use, with good battery life and portability.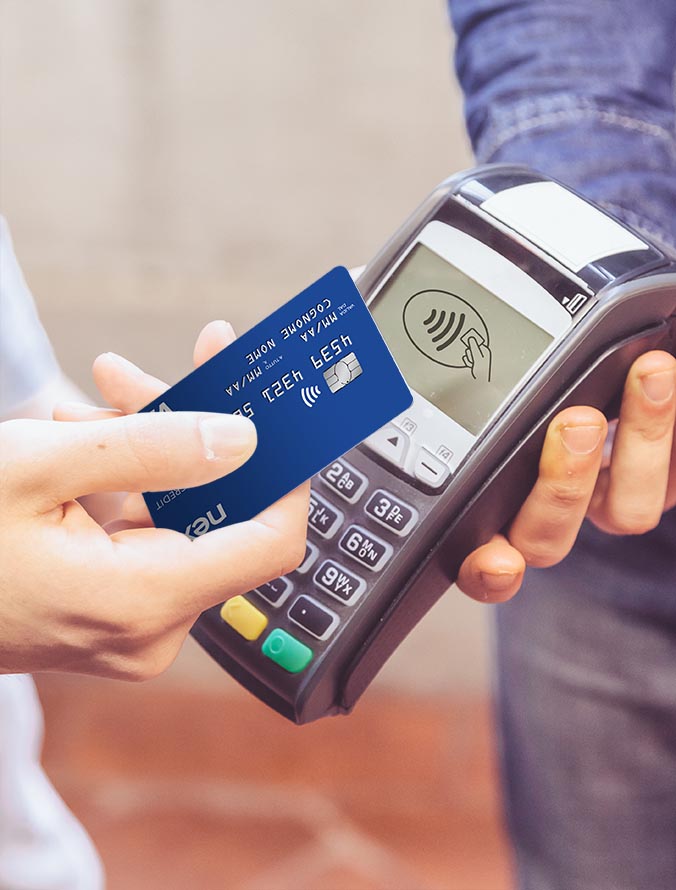 Mobile sales card reader features
Nexi mobile card reader solutions:
Contactless technology to accept payments with contactless cards or with a smartphone set up for mobile payments

Telephone traffic included
Transaction speeds of 10/15 seconds
Free assistance 24 hours a day, 7 days a week
Consultation of all transactions in real time from the dedicated portal.


And with the Premium version:
GPRS backup connection to never be without the service
Priority assistance service
Assistance within 4 hours in 41 provinces, including Saturday and Sunday. Within 90 minutes in Milan and Rome, including Saturday and Sunday.


For further information or to request these services, contact us or talk to your Bank.
Discover the other Nexi business solutions
Advertising message with promotional purpose. For more information, refer to the fact sheets available in the Transparency section.