Today it is easier to discover new things, keep in touch with our friends, and make purchases.
Because technology has superseded cash and because evolution never stops. And we want to continue driving that evolution.
Together with our Partner Banks, we are helping Italians make payments both easily and safely.
We work tirelessly to develop payment systems, and we will continue to do so in order to make all payments digital.
Nexi support both Banks and Italians.
Because one day paying without cash will be normal for everyone.
And that day is today.
Nexi. Every day, every pay.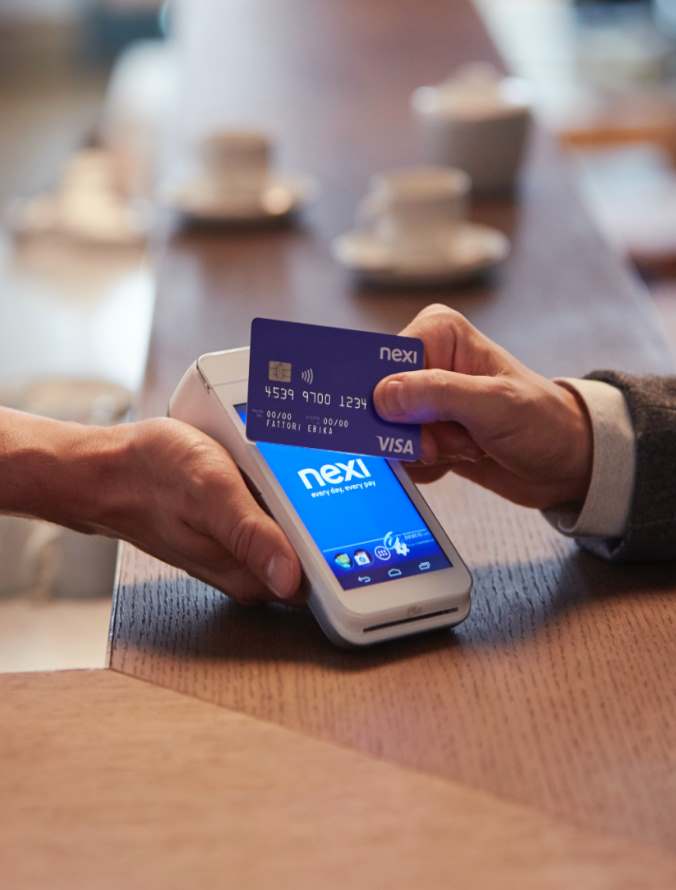 Close to our Customers and always looking to the future

It is an important commitment on many fronts and which requires major investment, competence and specialization, with one key objective: to be the Italian Pay-Tech company supporting our Partner Banks and developing the digital payments industry, together.

We are committed, together with our Partner Banks, to making digital payments as widespread as possible in Italy, because technological evolution is tied to the economic development of this country.